How does it work on DFS
Buy and sell easily and with joy.




Professional designers and Handmade designers offer their goods 





Visitors search for products, they click through web/e-shop/shop at the marketplace.



Buyers buy goods directly from the seller.



Shop fast and easy.

DFS is a product search engine, photo and videos gallery with social network where manufacturers present their brand and products through their own profile.
Find your product on DFS easily and practically in various forms.
A) Search in the full-text search box at the top of the page, enter the product name
B) On the photo and next to photo in catolog of inspiration
C) In videos
D) In ​​articles, collections and sets
If you have selected the product you want. Simply click on the product image or the "Go to the store" button. Then you will be redirected directly to the web / eshop / store at marketplace.
You buy directly from a vendor.


DFS offers you ...
Search of design products and gifts for you, your friends and your family.
Virtual photo and video inspiration gallery.
In the blog the latest information from the world of product design.
Become a member of the community through the DFS Social Network.
Sign up now






Selling on DFS - How to?

If you are devoting yourself to professional or handmade manufacture of the design products, you can immediately sell it.

How does it work on DFS?
Create a profile, choose a form of cooperation:

1. Handmade products PPC form - price for the period

This form of cooperation is for handmade producers, who do not have e-shop and they have shop on marketplace such as sashe.sk, dawanda.com and etsy.com.


2. E-shops - CPS -% commission from the sales, you pay us only % commission from the realized order at your e-shop.

For this form of cooperation, you also need to register on our affiliate network affilpro.com as a Merchant, active your account. Next you enter the length of the cookies into the created campaign, period in which the buyer needs to buy the goods and the amount of the %commission. For right measure of all visits and realized orders and the amount of commissions, it is necessary to implement the measurement code into your e-shop.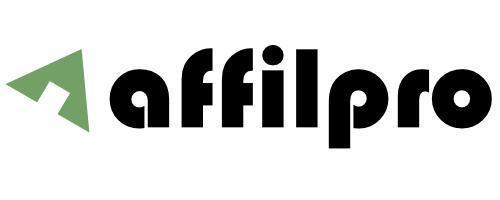 Enter product and content:

Add the products / manually, via XML feed /

+

FREE bonus - for more successful sale you can add:

- photo into the catalogue of photo inspiration and attach your product directly on the photo
- videos and and add your product in video
- news, know how (tutorials) and ideas in form of articles into the magazine/blog
- post on your timeline, like, share, follow and comment the commentaries of the visitors
Sale

Customer clicks on the product image, product name or the "Go to the store" button, which redirects him exactly to the same product on your web site / eshop / shop at the marketplace, where he buys the product.


Benefits of DFS ...

Boost your sale

Quality buyers

Managing your campaign

Global recognition and reward
SEO for your web / eshop / shop at marketplace